Longmont Dairy Farm Milk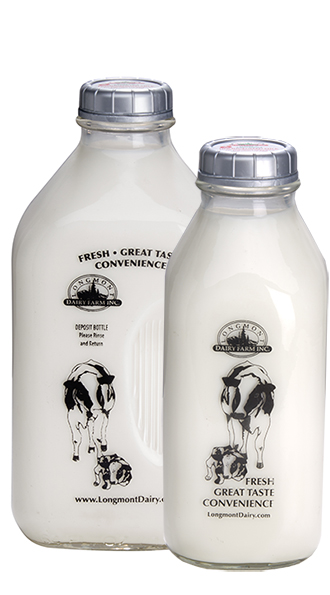 Milk Does a Body Good
That old phrase is as true now as it was decades ago when it became so popular. In fact, when the U.S. government redesigned the old food pyramid into the "MyPlate" food groups, milk got its own plate. The first four are Protein, Fruits, Grains, and Vegetables. The last one is Dairy. While some advocate non-dairy, after a 19-year comprehensive study, dairy was still considered one of the basic 5 food groups.

"90% of Americans do NOT get enough dairy; therefore most individuals would benefit by increasing their intake of dairy." This includes milk, yogurt, cheese.

According to the government website, the dairy group includes calcium, phosphorus, vitamins A, B12 and D, riboflavin, protein, potassium zinc, choline, magnesium and selenium.

We can't think of a tastier way than milk to get all those benefits!

See https://www.myplate.gov/eat-healthy/dairy for more information.