Fresh Brewed Tea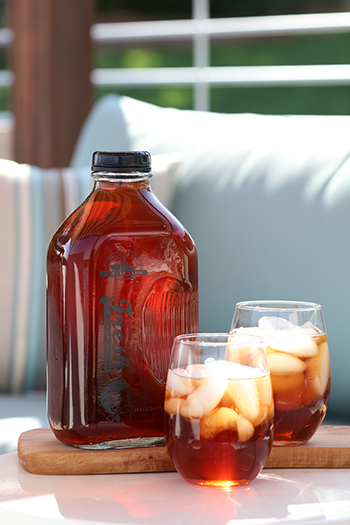 Our Farm Kitchen Fresh Brewed Black Tea is slow steeped and imported by Silver Canyon Coffee right in our plant. The tea features a traditional flavor and is sourced from the Iyerpadi Estate in India.

We hand craft small batches of black tea in pure, Rocky Mountain water, and make it a little stronger, to help it hold up to ice or milk. The taste has medium body that's crisp and malty, with a hint of natural sweetness.

Delivered in half gallon, glass bottles.

Lemonade & Tea
Fresh brewed black tea and our lemonade which is 20% lower in sugar. We brew from May through September.