New Orleans Latte Cold Brew
Now available year-round!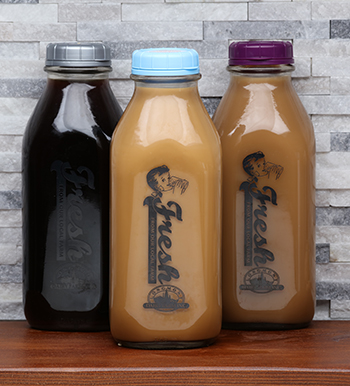 Chicory is a perennial plant that was originally cultivated in ancient Egypt. The roots, which are caffeine free, are roasted and ground. Since the early 1800's, chicory has been blended with coffee, starting originally in France. Due to the influence of the French in New Orleans, the blending of chicory and coffee became part of the city's tradition. Mardi Gras, or "Fat Tuesday" always falls on the Tuesday before Ash Wednesday, the first day of Lent. It's a fun time to try the delightfully sweet taste of LDF Chicory Cold Brew Coffee. You will find that it adds rich and complex flavors to coffee.